Customer Success Roundup: February 26th, 2016
Akita's Customer Success Roundup is a list of hand-picked resources from around the web brought to your inbox. We've enjoyed reading them and we hope you do too.
Akita's Barry Devon looks at the results of our '2016 Customer Success Managers Survey' and finds that CSMs feel they are being thrown 'Hospital Passes' by their sales teams.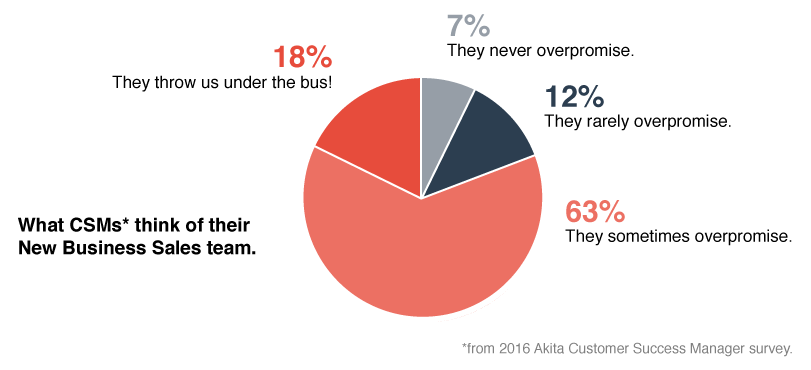 Read the full article here.
Tara Thomas of Nudgespot curates an awesome and exhaustive list of "75+ Actionable Insights and Resources for Customer Success for SaaS Startups".
Shayla Price on ConversionXL discusses the use of gaming techniques to boost customer conversion rates in "After the Purchase: Optimizing Customer Retention Through Gamification".
Nick Mehta on the Zuora Blog describes the major factors to be aware of when it comes to customer retention in "The Big Five of Customer Churn".
Mark Silver of SuccessFULL analyses the impact of Churn on Enterprise businesses in "Lessons Learned by Fortune 500 Enterprises who Have Suffered High Customer Attrition Rate".
 
Nicole Klemp of Appirio outlines the challenges in managing the customer mapping process in "What is a Customer Journey Map?"
Omer Artun, CEO of AgilOne wonders why more marketing professionals aren't concerned with customer retention in "Retention is the New Acquisition".
Never Miss an Issue
Get hand-picked Customer Success content from around the web, delivered to your inbox every Friday.