Recent Improvements to Playbooks and Tasks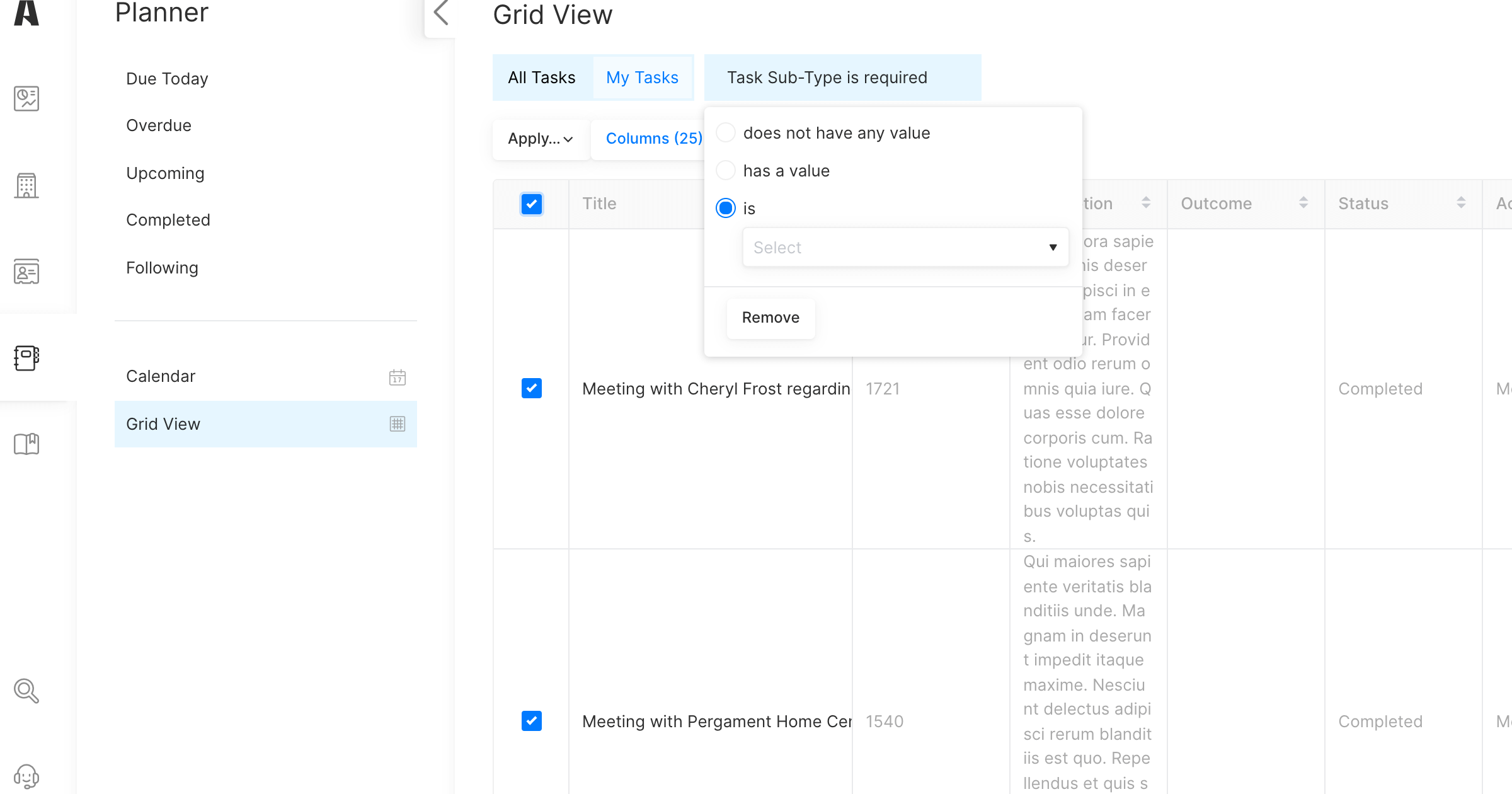 We recently deployed some exciting improvements to Customer Success Playbooks and Tasks in Akita that will help your team create scalable, repeatable processes and provide better value to your customers.
Pre-defined Checklists
When adding Steps to a Playbook, you can now define a Checklist of items to be completed for each Task. When the Task is triggered, the Checklist will be automatically created and displayed on the Activity details panel.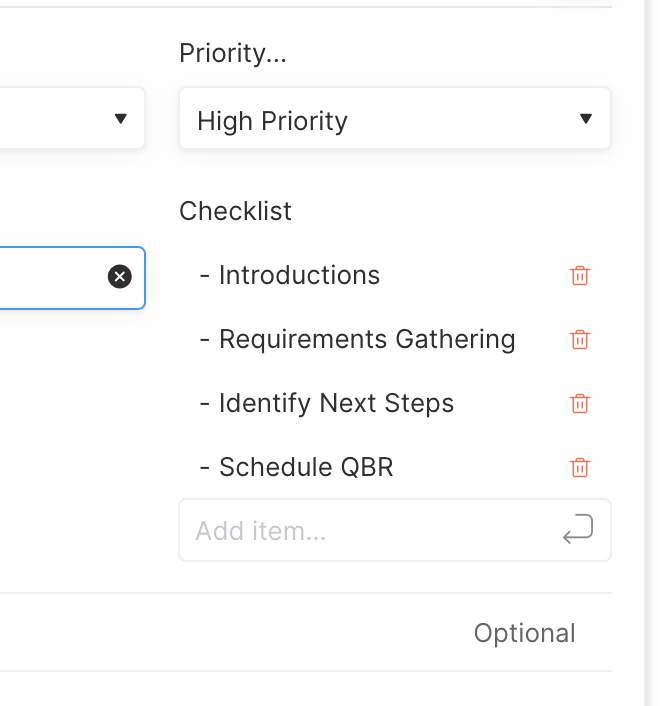 For instance, part of your "Onboarding Playbook" may be a Kickoff call. You can now pre-define a Checklist of items that your CSMs should cover on the call.
You add the Checklist when adding or editing the a Step. Just enter the first item and hit enter. You can use the "Bin" icon to remove options and drag-and-drop items to specify their sequence.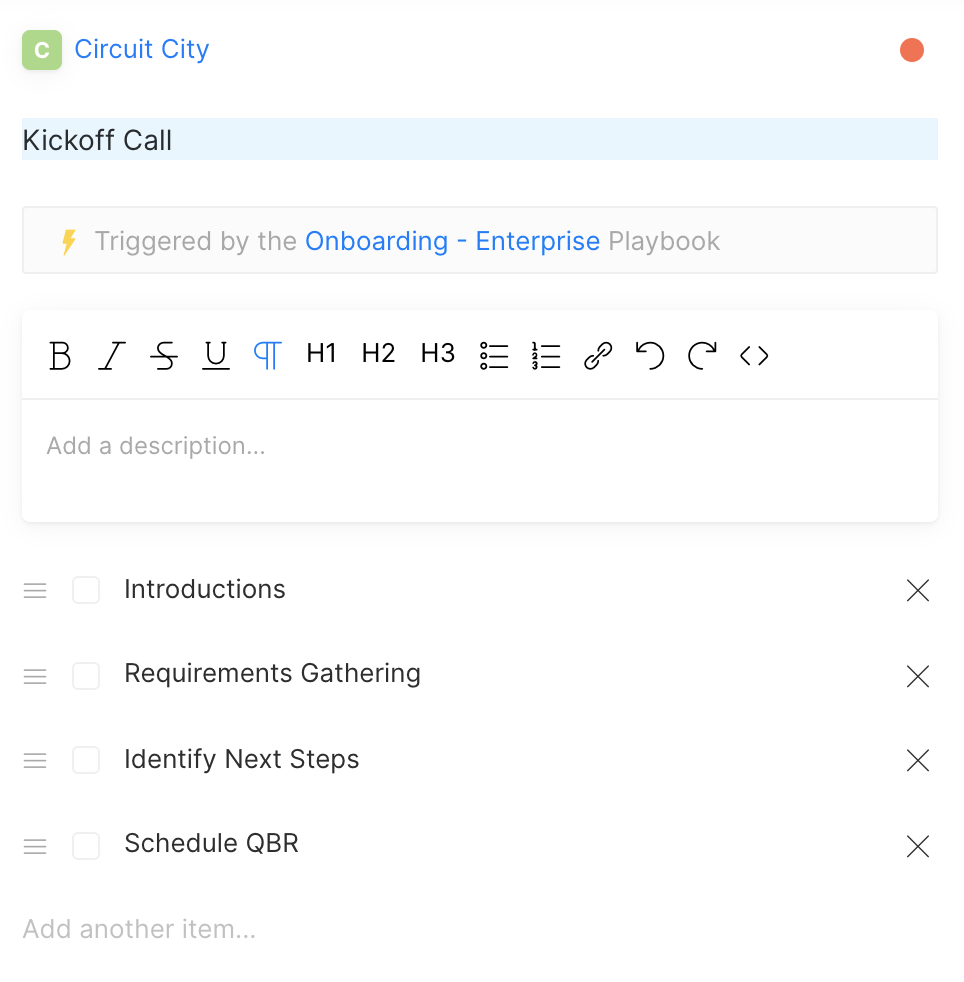 These Checklists are added to the Task when it is triggered. If you later make changes to your Playbook configuration (adding or removing items from your Checklist) these changes will NOT be reflected in existing tasks—only Tasks triggered after your changes were made.
Pre-defined Task Sub-Types
In Akita there are (currently) two types of Activities you can add to Playbooks: Tasks and Messages. While Messages are fairly straight forward, a Task can take many forms. It may be a job you can complete all by yourself or it may involve others. You can create Sub-Types to better define these different types of Tasks.
You can now specify the Sub-Type of each Step and it will be applied to the triggered Task.
What are Sub-Types?
With Covid, the line between a phone call and a meeting is being blurred so we let you define your own task Sub-Types.
For each Sub-Type you specify a broader event type (Call, Meeting, Task). These event types will determine the layout of your Activity Details screen:
Meetings. Allow you to specify a location.
Calls. Allow you to specify an outcome of the call (Line Busy, etc).
These can be simple descriptions like "Call" and "Meeting" or you can create a more elaborate classification system "Call – Quarterly Checkin", "Call – Annual Review", "Meeting – Onsite Training", etc.
In the Grid view of your Planner, you can display and filter on this Sub-Type to create refined lists of Activities. This can help you see where your CSMs are spending most of their time.
Ad-hoc Playbook Tasks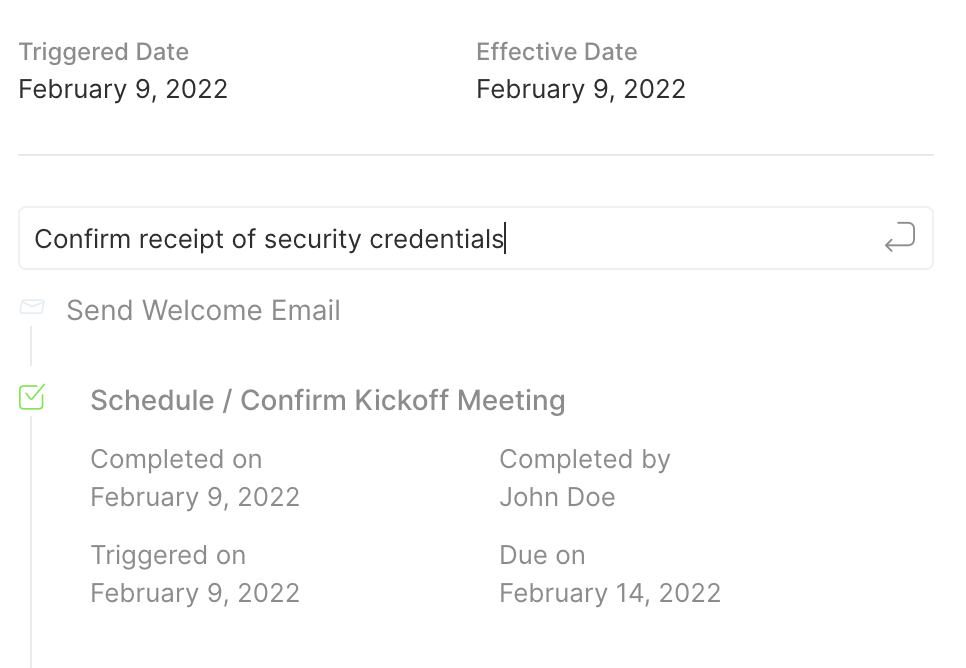 Playbooks are a great tool for creating repeatable and scalable Customer Success processes. But what about when things go a little differently? What if a customer has unique requirements? You can now add once-off Tasks to an instance of a Playbook.
For instance, the Kickoff call in your "Onboarding Playbook" will undoubtedly result in new action items for you to complete. You can now add these Tasks directly to this instance of the Onboarding Playbook rather than as a standalone Task.
These Tasks must be completed before your Playbook is closed.
[If you would like to see how Akita Software helps SaaS companies retain and grow their customer base, click here to request a DEMO].