The Customer Success Manager's Guide to SaaStock 2019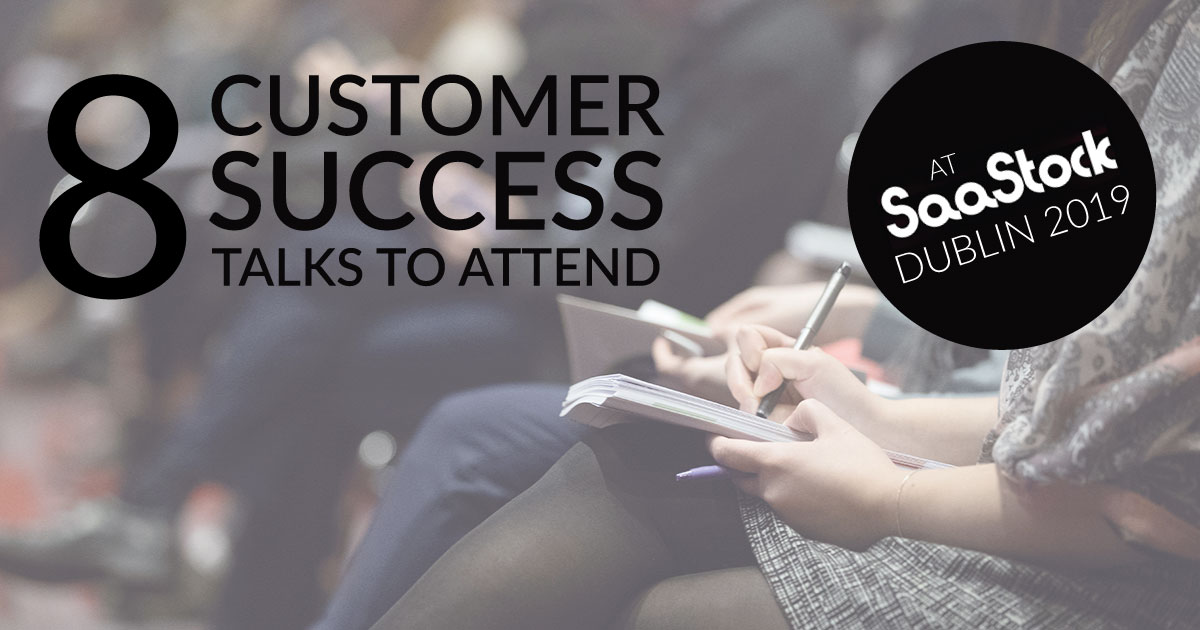 Attending SaaStock Dublin this year? We've put together our top picks for Customer Success Manager's attending the event.
Conference Day One — Tuesday October 15th
SCALE STAGE
10:00 Driving Disruptive Growth in the Feedback Economy
Alyssa Newcomb, Reporter, NBC & Fortune (M) Leela Srinivasan, CMO, SurveyMonkey
GROWTH STAGE
13:40 The Next Evolution of Growth: Becoming Mature and Process Orientated
Andrei Brasoveanu, Partner, Accel (M) Geeta Schmidt, CEO, Humio
TRACTION STAGE
15:40 Saas Product Management: Embracing Open Customer Communication
Valentina Thörner, Head of Product, Klaus
TRACTION STAGE
16:20 How to Create a Value-Based Dashboard for Your Users
Peter Loving, Founder, Front Digital
Conference Day Two — Wednesday October 16
SCALE STAGE
12:20 The Brave New World of Customer Relationships
Henrique Aragao, VP & GM EMEA, G2
GROWTH STAGE
14:40 Crafting a Metrics-Driven Customer Success Engine
Alexandre Prot, CEO & CoFounder, Qonto
GROWTH STAGE
15:00 Don't Just Close a Ticket, Solve a Problem: How Companies Can Use CS for Growth
Ravinder Dhaliwal, Investor, Crane VC
SCALE STAGE
16:20 Creating a Culture That Empowers Your Employees
Andrea Long, Global Diversity Events Manager, Twilio
Get the full agenda here. For information on getting to the venue, check out the RDS access guide here. Enjoy!